New Millennium Realty we will:
1. Run a CMA and/or Realist report, that is a Broker Price Opinion and property profile on your home to help establish a reasonable selling price.
2. Set an appointment for you to go take a look at the houses you're competing against in your direct area.
3. We can make suggestions and offer ways to enhance your listing's marketability. We can offer home staging tips and/or videos for you to view or we can refer home staging companies that can come out and help counsel you on the visual presentation of your home.
4. Coordinate the marketing and advertising of your property via tried and true techniques in addition to utilizing our cutting edge marketing technology.
Place yard sign on the property.
Install a lock box on the door or somewhere it can be accessible to other realtors showing your property.
Enter your listing into the Multiple Listing Service (MLS).
Realtor.com exposure.
Enter your property on the company site
Web based syndication gives your home more exposure.
Create and print fliers, make copies of property disclosure and lead base paint forms to go in inside the house for showings.
5. Take 25- 36 pictures to get the best possible exposure of your property. The more pictures you can put on Realtor.com the better.
6. Do our best to make sure all Buyers are prequalified so they're not wasting our time.
7. Perform bi- week or monthly marketing updates to ensure maximum exposure.
8. We will do our best to get feedback from all the showings and provide you with the feedback reports when available. In addition, we will also provide you with any marketing reports so you too can track your listing's advertising performance.
9. Present all offers to you in a timely manner. We will review each offer with you and make suggestions to accept or counter back. We promise to negotiate the best deal on your behalf.
10. Coordinate the details of the closing from the start to completion with all parties involved.
11. And so much more.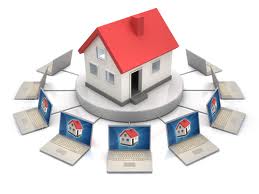 Our standard marketing includes:
1. MLS: Up to 36 high quality photos, Virtual tour slide show link and community links and more.
2. Realtor.com
3. Placement of your property on 80 plus web sites and growing via our syndication technology gives your home the best possible exposure.
4. Placement of your property on our company site.
5. And so much more.
Now that you see we offer cutting edge technology you need to know what you home is worth. CLICK HERE
If you are a for sale by owner we have a track record of 800 closed homes with 45 million in sales and growing.